Description
PRICE | PERFORMANCE |

QUALITY
KEY FEATURES
High-Quality Components | Pre-Built/Ready to build | Intel 13700 16-Core CPU | RTX 3080 Graphics Card | 64GB DDR4 RAM | Super Fast 2TB SSD | Built-in WiFi and Bluetooth | Free Express Delivery AU | 2 Years Warranty
PRICE GUARANTEE: If you find this Prebuilt PC configuration for a cheaper price elsewhere, we'll match/beat that price!
Rigorously stress tested with state of the art tools before dispatch
Great for ULTIMATE quality gaming and professional work. Experience high quality and buttery smooth graphics at 4K resolutions for AAA titles like Microsoft Flight Simulator 2020 (MSFS 2020), Cyberpunk 2077, Call of Duty, Destiny 2, The Witcher 3: Wild Hunt, Hitman 3, Assassin's Creed Valhalla, World of Warcraft: Shadowlands, Forza Horizon 4, Rainbow Six, Doom Eternal, Death Stranding, Red Dead Redemption 2 and more *
Order now and get delivered fast to your door through reliable express delivery service in Australia at NO EXTRA COST!


PC SYSTEM CONFIGURATION
---
CASE



---
DeepCool MATREXX 50 ADD-RGB 4F
---
CPU
---
13th Generation Intel i7-13700/F | 16 Cores - 24 Threads | 4.1 to 5.2 GHz
Higher core CPUs help with multi-tasking and video editing related work. Plenty of modern games also take advantage of multiple cores of a CPU. Higher CPU clock speed means snappier experience as the tasks could be completed in a shorter time
---

CPU Cooler
---
Gigabyte Aorus Waterforce 240 all-in-one CPU liquid cooler
Find out more
---
MOTHERBOARD
---
Gigabyte Intel B760M Aorus Elite AX DDR4 mATX Motherboard (built-in WiFi and Bluetooth)
Explore more about nice features of this gaming motherboard here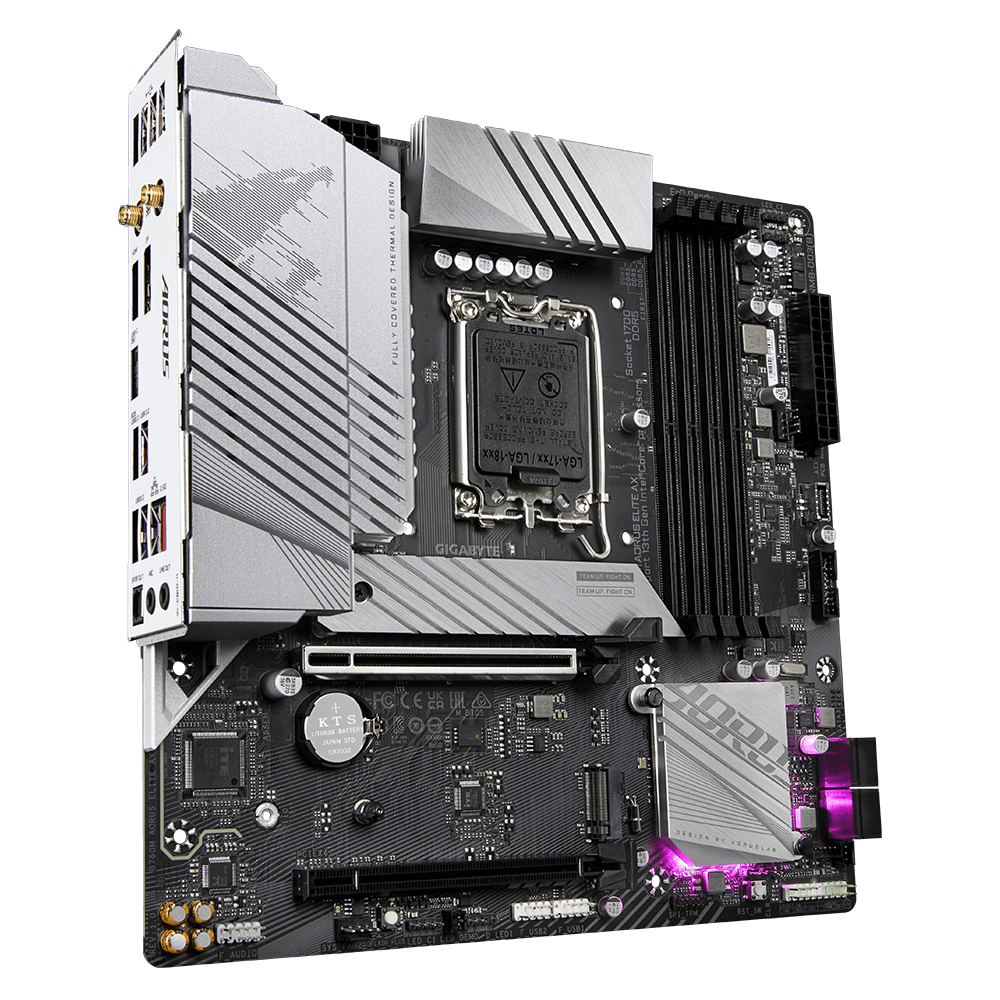 ---
GRAPHICS CARD (GPU)
---
INNO3D Nvidia GeForce RTX 3080 ICHILL X4 LHR 12GB graphics card

More details available here
---
RAM

---
64GB (4x16GB) DDR4 Gaming edition memory @ 3200MHz speed
---
STORAGE



---
PRIMARY STORAGE: Top rated Gigabyte or Crucial 2TB M.2 NVMe High Speed SSD
Read Speed: 3,200MB/s
Write Speed: 3,000MB/s
---
POWER SUPPLY



---
High Quality 850 Watts 80 Plus GOLD

---
WIRELESS CONNECTIVITY
---
WiFi and Bluetooth available through integrated (built-in) motherboard module
Wi-Fi 802.11 a/b/g/n/ac/ax, supporting 2.4/5 GHz Dual-Band and speeds up to 2.4Gbps
BLUETOOTH 5.2
---
CASE LIGHTING



---
Built-in case RGB lighting
---
OPERATING SYSTEM



---
All of our computers come pre-installed with Home or Pro versions of Microsoft Windows 10 or 11 operating system (OS) as selected from the drop-down menu. We install drivers, do necessary OS upgrades, test PCs for stability/performance with state of the art tools and put them in 'ready to go state' before dispatch for a hassle free experience for our customers. Upon arrival, all that's needed from the customer is hooking up monitor, keyboard and mouse and it'll be all good to go
In the OS selection from the drop-down menu, if it says 'License NOT Included', it means we'll still do all of the above but not include the Windows license key with the system for activation. So it will essentially be a trial version of the operating system. Currently, the Microsoft Windows trial version offers almost all the features except some aesthetic ones (e.g., limited background customisation and some persistent watermark on the desktop). Other than that, the OS allows almost all the basic and advanced functionalities like gaming, browsing etc.
If 'Genuine License Included' is selected with the operating system from the drop-down menu, we will (as the option name implies) add 100% Genuine Microsoft Windows license key with the system (Australian stock) for activation
---
PERIPHERALS

---
Browse range of keyboard, mouse and other accessories on our web-store and add your favourite items to the cart with this PC before placing the order
Note: Depending on the stock availability, peripheral items may be shipped from a different warehouse from where the PC is built, so they may not arrive at the same time

* We suggest checking Recommended PC system requirements for each game that you intend to play before buying this PC



METICULOUSLY BUILT CUSTOM COMPUTERS

 

 

IMPECCABLE UMKLOGIX QUALITY!
OTHER DETAILS




WARRANTY
2 Years (FREE shipping both ways)! In case, the PC needs to be sent back to us for servicing during the warranty period, we'll take care of any costs involved in picking up from your place and returning back
SHIPPING

FREE Shipping! Dispatched within 2-4 business days from Sydney warehouse after rigorous stress testing with state of the art tools
Contact us for any questions regarding delivery
PAYMENT

All the prices on our website are AU$. There are no extra credit card or Paypal charges. GST tax invoice available through customer login account. Check out process is encrypted and extremely safe
ORDER COMMENTS
For any comments or special requests regarding your order, please mention while completing the checkout process
STOCK AVAILABILITY
In case any component goes out of stock at the time of order placement, we'll install a similar or better quality alternative
Note: Actual products may look different from the image/s displayed above. Monitor and peripherals not included unless added separately to the order
Got any questions regarding the build or sales? Contact us through live chat, phone (0280061590) or email (sales@umklogix.com)!
Like us on Facebook for special offers and new products!

Get a quote for Custom PC configurations as per your requirements
Contact us through Live Chat or email sales@umklogix.com now

Extra Information